Profile

The Nightly Show with Danielle
The Life and Times of the next big...
Free Account
Created on 2017-04-10 04:01:57 (#3009138), last updated 2017-04-11 (23 weeks ago)
17,598 comments received, 0 comments posted
10,233 Journal Entries, 239 Tags, 0 Memories, 6 Icons

About

Mini Bio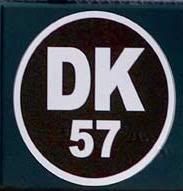 While raised as a Conservative Jew, I am more aligned with the Modern Orthodox Judaic movement.
"The things I see now on TV and in movies are so outlandish. Kids doing rude things with pies! And the language that they use! It's being outrageous for the sake of being outrageous. I can't watch it. It turns me off."--Sid Caesar
"Oh listen, I'm a big fan of the show today. I look at Second City as being the B.A. program in comedy and improv and writing, and I look at Saturday Night Live as the masters program. And then after that point in life, you get your Ph.D. in whatever you go into. So I would say I probably have enough knowledge to teach a graduate-level course in film production now."
--Dan Aykroyd, Live from New York
"Laughter and humor are such a subjective and personal issue for people...The key to it is not thinking what people will laugh at, it's what you think might be funny and that hopefully other people will agree with you."
--Jon Stewart
I graduated from Northern Kentucky University in May 2007. I majored in Public Relations and had a
minor
area of concentration in Electronic Media and Broadcasting (formerly Radio-Television). However, I was a member of Hillel at when I attended Bradley but I then transferred to a school that has no Hillel--how sad. I am a staunch Democrat and am dissapointed with the current administration.
In the spring of 2005, I hosted my own comedy show on campus similar to that of TDS. Guests included elected officials, students, and a former county party chairman.
I am a musician in my limited free time when I am not working on scripts and comedy routines. I play both an acoustic Fender (since 1999) and an electric Washburn (since 2000). Sometimes, I even do musical comedy.
For a few years, I've started to write screenplays that hardly ever get finished but now that I know what I want to do in life, I will be attempting to finish those scripts. I'm doing filmmaking and I hope to get either an MFA or participate in an intensive filmmaking program to make up for what I have missed out on over the years. But before I actually break into to the industry, I intend to study acting, improvisational and sketch comedy at the Second City Training Center starting in the fall of 2008.
Before I do enroll in those programs, I will be doing Americorps for a year...gotta make money somehow!
I blog in my free time but not as much as I used to in 2005.
Facebook me!
Find me on MySpace and be my friend!


Designed by georgedorn and provided by Positronic Design.

Grab your own copy here.

Connect
30 rock
,
adam sandler
,
albert pujols
,
amanda bynes
,
arrested development
,
ashley tisdale
,
aza
, aza alumni,
baseball
,
baseball tonight
, bbyo, bbyo alumni,
beatles
,
big bang theory
,
birthright israel
,
blues brothers
,
bob costas
,
bob saget
,
boston celtics
,
brad meltzer
, bradley university, carl reiner,
celtics
,
cheers
,
chicago
,
chris carpenter
,
churchill downs
,
college basketball
,
comedy
,
comic books
,
conan o'brien
,
cream
,
csn
,
dan aykroyd
,
daredevil
,
david letterman
,
drew barrymore
, entertainment and sports memoirs,
eric clapton
,
espn
,
evan bayh
,
fantastic four
,
film production
,
filmmaking
, fox sports,
freaks and geeks
,
full house
,
george harrison
,
guitar
,
harrison ford
,
henry winkler
,
hillel
,
himym
,
horse racing
,
howimetyourmother
,
hulk
,
improv
,
improvisational comedy
,
indiana jones
,
indianapolis colts
,
israel
,
jew
,
jewish
, jewish comedians,
jewish girls
,
jewish music
,
jews
,
jfk
,
jim edmonds
,
john grisham
,
john kennedy
,
john lennon
,
johnny carson
,
jon stewart
,
judaism
,
judd apatow
,
jukebox the ghost
,
jurassic park
,
kentucky
,
kentucky basketball
,
kentucky derby
,
kentucky wildcats
,
kosher food
, late show,
lewis black
,
louisville
, louisville slugger, mark millar,
marvel comics
,
marx brothers
,
mel brooks
,
monty python
,
movies
,
music
,
natalie portman
, national lampoon, nku,
orthodox judaism
, pardon the interuption,
parks and rec
,
paul mccartney
,
paul simon
,
playing guitar
,
political humor
,
politics
,
pti
,
ringo starr
, rob smigel,
robert kennedy
, robert klein,
robin williams
,
rolling stones
,
roy halladay
,
saturday night live
,
screenwriting
,
second city
,
seinfeld
,
seth rogen
,
shul
,
sid caesar
,
sketch comedy
,
snl
,
spider-man
, sports broadcasting, sportscasting,
sportscenter
,
st. louis
,
st. louis cardinals
,
stand-up comedy
,
star wars
,
stargate
,
stargate sg-1
,
steve carell
,
steve martin
,
steven spielberg
,
talmud
,
ted kennedy
,
the beatles
,
the blues brothers
,
the daily show
,
the office
,
the three stooges
,
tikkun olam
,
torah
,
two of a kind
,
upright citizens brigade
,
vanessa carlton
,
wga
,
will ferrell
,
woody allen
,
writing
, wrka,
x-men
,
שלום

People
[View Entries]

[livejournal.com]
21b2
,
adam1285
,
aintshesweet-x
,
alanna-canadia
,
aldon
,
angelnevaeh
,
aries11
,
attakara
,
beatle9
,
beingtheremag
,
beotch
,
bettywhitefan
,
bkmichele
,
brianjedi
,
calindigo
,
conansgoddess
,
cphillips1892
,
dan-aza89
,
disi
,
dr-christine
,
duarschloch2283
,
electricmenorah
,
evgenesis
,
fairylanterns
,
goldendaughter
,
goodnef
,
hazzak
,
herosquad
,
iheartisrael
,
ilovephil
,
jenniferjayde
,
jennwho
,
katje0711
,
kick-em-out
,
kissmeimjewish
,
layne0308
,
leafsfan
,
lifesacult
,
lobsterpajamas
,
madamelefantome
,
makemechuckle
,
masteraleph
,
maxgray7
,
mdyesowitch
,
mrcostanza
,
newscane
,
nyychick23513
,
omgjsl
,
out-2-lunch
,
parallelplay
,
poisableluggage
,
princessaliza
,
rickenbacker
,
rizzo
,
rlk86
,
rmac1721
,
rockstarjoker4
,
salivar
,
scarcrest
,
scott-aza1631
,
sheaffer
,
shidogg
,
sirinek
,
sitcomical
,
snlfishie25
,
snlfreak5104
,
spazalistic
,
starnmoons1182
,
suicentric
,
texasterror
,
tfs2121
,
theangrykitten
,
theoneajk
,
theredhat
,
thesemylips
,
thisgirliknow
,
toot-ricky
,
torpidambition
,
xiaomi
,
zombirific

Communities
[View entries]

Feeds
[View Entries]

Subscriptions (0)

Linking
To link to this user, copy this code:
On Dreamwidth:
Elsewhere: